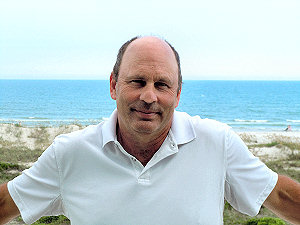 My name is Jeff Reintgen. I am a retired general dentist living in Cary, NC. Prior to practicing dentistry I pastored a church in Pennsylvania. After coming to North Carolina, from time to time, I taught bible classes in a local church. But I really feel these things aren't that important. I do not feel that my past training and experiences qualify me to teach anything, especially the word of God. What does qualify the individual to write or teach doctrine would have to be a ministry gift given by Christ to the church (Eph. 4:11). But beyond this calling and ministry of teacher, the substance of what becomes doctrine and teaching must be received by the individual himself — the word of God taught to him by the Spirit of God. It must contain God's thoughts and be sound instruction, or else it simply adds to the works of man and what he is building on the earth. The Christian world is filled with the works of man; we have enough of this. Theological seminaries and bible training centers do not qualify any ministry gifts given by Christ ascending up on high. Christian doctrine  should always come from the Spirit of truth (John 15:26).
For some time now I have prayed for myself and other believers the prayers found in Ephesians 1:15-23 and  3:14-21. And I find that God answers, and is willing to make known what He has revealed. This is a most blessed experience, because it is based on the Christian's relationship with God, as son to the Father. "Now we have received the Spirit who is from God, that we might know the things that have been freely given to us by God" (I Cor. 2:12). All true believers have been sealed by the Spirit of God; all believers can know the things that have been freely given to us by God. We can possess the mind of Christ (1 Cor. 2:16).
There are many things I have done that could be mentioned, but it is, like Paul, only confidences in the flesh (Phil. 3:3-7). I need to count these things loss for the excellence of the knowledge of Jesus Christ. This website – the books, the articles, the blog, the newsletters, etc. – are my efforts to teach you what God has taught me, concerning His purposes, will, and plans. It is how God would have me fulfill His calling of me as a teacher. I believe you will find it will give you the means to understand, again by the Spirit, the whole of Scripture. May God truly bless and enlighten you as you read.