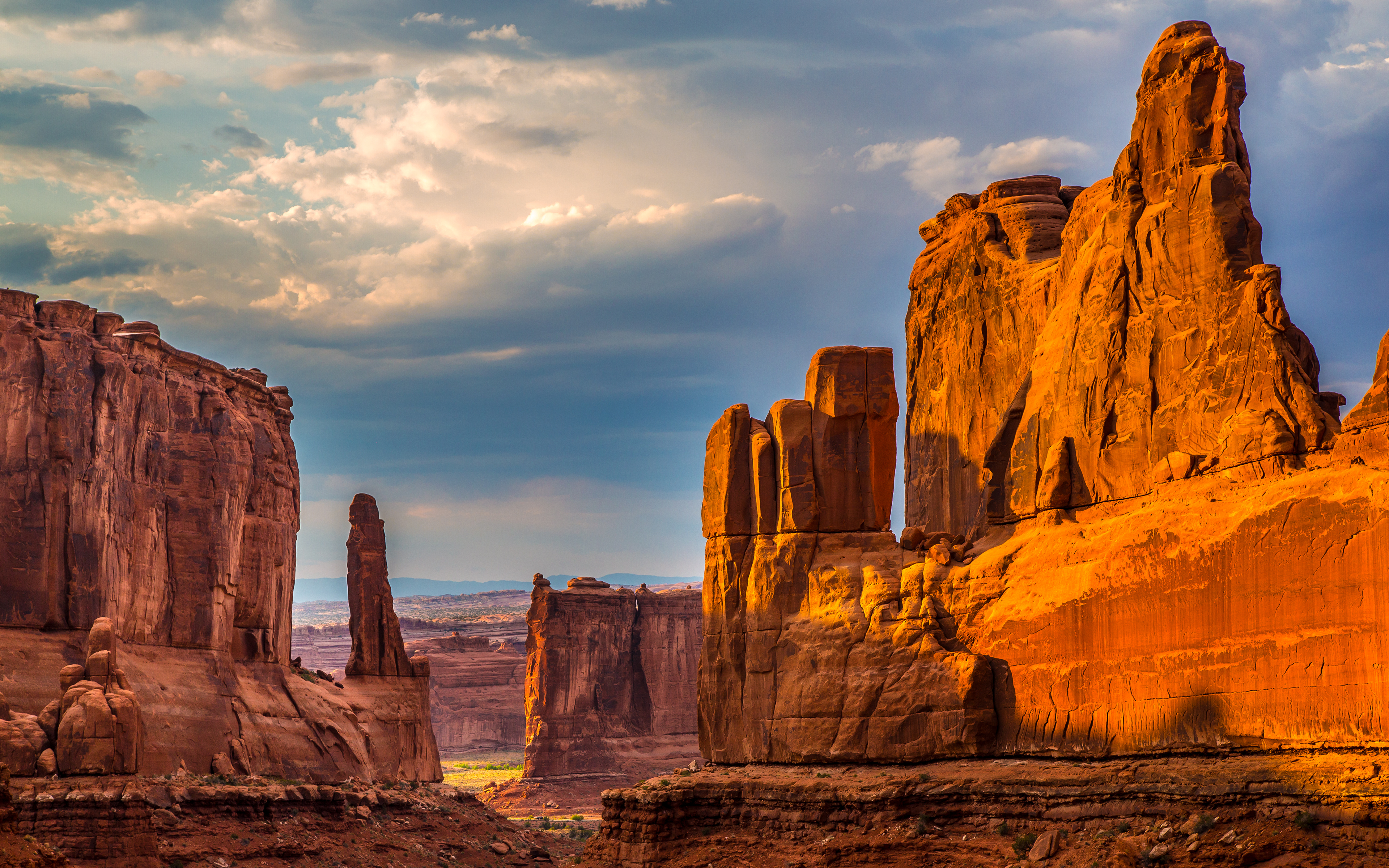 Summary: Written and published October, 2016. The paragraph right below this summary is most critical to understand, and therefore, it would benefit the reader to spend 10 to 15 minutes of time digesting and comprehending every sentence contained in it. When it is understood and accepted by the believer, than he will have a better understanding of God, His sovereignty and work. Then you will understand why only God should receive any glory.
There is a difference between the counsels of God and the ways of God, and it will benefit the believer in his understanding of Scripture if he can clearly distinguish in the word of God between the two. The counsels of God are His ultimate plans for any bible subject, the end result predetermined by God as Sovereign, who has His own purposes in everything, and works all things according to the counsels of His own will (Eph. 1:11). These counsels may be defined as His own work or workmanship, which He accomplishes Himself, in His own power, wisdom, and grace. Man has no part in this, at least in the consideration of man's own efforts, works, accomplishments, or decisions. God's counsels are determined by God Himself, accomplished by God Himself, and for the glory of God Himself.
God's ways are different from this. They involve the mixing in of human decisions and effort – in essence human responsibility being coupled with God's help in a certain measure of His grace. In God's ways the believer learns about God and the relationship he has with Him. By God's ways He reveals Himself and instructs men. For the Christian believer this instruction always takes place in the confines of the relationship God has with him – that of Father with sons (Gal. 3:26, John 20:17). He learns how to walk with God and please Him. In the ways of God the Christian is being prepared for life in heaven, in the presence and glory of God. It involves growing in his faith and maturing in his Christian walk, all the while progressing toward the perfection of Christ, although never getting there or arriving as yet while in this present world (Phil. 3:12-15).
God's counsels are, or eventually will be, the establishment in power the biblical principles which God has already displayed and taught historically (through previous ages and dispensations) in His dealings (ways) with men – creature responsibility, government, election, calling, promise, separation from the world, priesthood, royalty, judgment, etc.  In the past there has been the manifestation and progressive development of these principles seen throughout Scripture. Ultimately, the final state and perfection of all the biblical principles will be seen under the full glory of Jesus Christ. He is the Man who by His sacrifice laid the foundations for all the counsels of God. In this sense, all God does and all His work, which brings about the fulfillment of the ultimate destinies of everything, are the consequence of the cross of Christ. Even the principle of God's judgment – it is all given over into the hands of Jesus Christ because He is the Son of Man, the one who suffered and died for the sin of the world (John 5:27, 1:29).
God's counsels are the ultimate results and destinies determined by His sovereign will, consequent to His own working. God's workmanship is eternal, whatever it may be. We see this in comparison with man's work, and we simply would be embarrassed if we refused to admit this point. God is eternal; His own work is of the same character. Further, it is important for all biblical understandings, especially a topic such as prophecy, that the believer gains a clear and settled comprehension of the end and design of God, so that it should be constantly before him as the key and test of all. The divine glory is always the end of all things. God's counsels are His own designs by which He glorifies Himself.
The glory of God will be centered on Jesus Christ. He will be known in His various glories as have been revealed in Scripture. The Holy Spirit given to the Christian believer has the ministry of taking the things of Christ and showing them to us (John 16:13-15).  He is Messiah as well as being the Son of Man, two relative titles each with their distinctive glories (John 12:13-16, 12:23, 13:31-32).  His intrinsic glory is that of the Son of God (John 1:14, 18, 11:4, 17:5). He is Savior of the world, and has been made as Man, Lord over all, being given a name which is above every name (Phil. 2:5-11). All to the glory of God. He is Son of David, King of Israel, Lion of the tribe of Judah, Root and Offspring of David, etc. – simply many Jewish titles to go with Messiah. He is King of kings, Lord of lords, to the Gentile nations. For the church He is Head of the body, Bridegroom of the bride, High Priest and Advocate for all Christian believers. But if there is a passage which consolidates for our thinking the counsels of God centering on Jesus Christ, it is found here in Ephesians:
Eph. 1:9-10 (NKJV)
"…having made known to us the mystery of His will, according to His good pleasure which He purposed in Himself, that in the dispensation of the fullness of the times He might gather together in one all things in Christ, both which are in heaven and which are on earth – in Him."
The counsels of God will have Jesus Christ as Head over all things of His creation. This is the inheritance to be given to Jesus as the glorified Man (Eph. 1:19-21). The dispensation referred to for this accomplishment is the next dispensation, the millennium. This future time will be when God will make Christ's enemies His footstool (Heb. 10:13) and He must reign on the earth until this is completed (I Cor. 15:24-25). It has been revealed to us that upon His resurrection from the dead, all power and authority in heaven and earth were given to Him (Matt. 28:18).
But it should be obvious to every believer that in the present Christian dispensation He has not taken up His great power to reign, to destroy evil in the earth, and place by divine power His enemies under His feet. What is characteristic about our dispensation is that now we do not yet see all things put under Him (Heb. 2:8). What also is characteristic is that Christ sits at the right hand of God and waits (Heb. 10:12-13) – He waits as hidden at God's right hand, hidden from the world He is destined to rule over (Col. 3:1-3, Rev. 12:5). In the Christian dispensation the believer is, through faith, given to see things the world is incapable of seeing. By the eye of faith we see Jesus crowned with glory and honor now (Heb. 2:9). We see Him exalted to the right hand of God – this isn't hidden from us. In a spiritual sense and for practical Christian living, the believer is hidden with Him there, and this as hidden from the world's perspective. I say these things to show you that there are characteristic differences between the present Christian dispensation and its operating principles, from that time when the counsels of God will be fulfilled by divine power in placing Christ as Head over all created things in the millennial dispensation, and this for the glory of God.
God has His counsels for every Christian believer. Scripture tells us that God formed these counsels concerning us before the foundation of the world, before time began (Eph. 1:3-7, II Tim. 1:9, Titus 1:2). God is infinite and sovereign, standing outside the confines and restraints of passing time. He knows the end from the beginning, particularly concerning His own counsels. It is always His own power and grace which bring them to accomplishment – remembering they are His own workmanship. Romans eight contains a passage which succinctly describes the counsels of God (His ultimate purpose) towards us:
Romans 8:28-30 (NKJV)
"…who are called according to His purpose. For whom He foreknew, He also predestined conformed to the image of His Son, that He might be the firstborn among many brethren. Moreover whom He predestined, these He also called; whom He called, these He also justified; and whom He justified, these He also glorified."
In His love God foreknew the believer – this is an intimate knowledge based in a loving relationship. Therefore it was His purpose and will to predestine us conformed to the image of His Son – this conforming will be accomplished by God's exceedingly great power in glorifying us by resurrection or change (I Cor. 15:50-53, I Thess. 4:13-17). In other words, the conforming refers to the glorifying. God's counsels for the believer are seen in this simple chain of five words descriptive of God's work on our behalf, bringing us to our ultimate destiny in Christ – foreknowing, predestining, calling, justifying, and glorifying. All these words are in the past tense, showing, at the very least, the absolute certainty of God's counsels. And we notice the passage is unidirectional, speaking only of what God is and does for us. Also the list is progressive, showing an order in which God's work for our eternal salvation is accomplished.
We are glorified into Christ's image for the purpose of entering the glory of God (Rom. 3:23), for seeing the face of God, and for being brought to our Father's house to live and abide there forever as His sons (John 14:1-3). Of course Jesus has the pre-eminence among all the sons as the Beloved Son of the living God (Eph. 1:6, Matt. 16:16), but we have been made sons of God by faith in Him (Gal. 3:26). We are made conscious of the validity of this relationship of the Father with His sons by the seal of the Holy Spirit of adoption in us, by whom we cry out in our hearts, "Abba, Father." (Rom. 8:15-16, Gal. 4:5-6)  We must eventually be glorified in the same manner Jesus was, so He can be the firstborn among many brethren.  As the glorified Man He is the forerunner for us, having already entered into the glory and presence of God (Heb. 6:19-20). The Forerunner precedes those who will come later, coming to the exact place where He has gone. God's counsels for the believer are for him to live in the very presence of God eternally (Rom. 5:2).
Thus the hope of the believer in God's counsels is not just salvation, that is, to escape the wrath of God (Rom. 5:9), but to have the glory of the Son Himself (John 17:22). The perfection of the believer's joy is found in being loved by the Father as He loves Jesus Himself (John 17:23); and, in consequence of this love, being glorified by God so as to accomplish it – our entering in as sons into the glory given to Jesus, His Beloved Son. But more than this, the Father would have us enter into the full intelligence of these riches (John 15:15, Eph. 2:7), and has even given us the firstfruits by the possession and seal of the Holy Ghost in all those who are saved (Eph. 1:13, II Cor. 1:22, Rom. 8:23).
Similar thoughts in the counsels of God for the believer are found in the early parts of Ephesians. In the very first verses, God presents Himself as a Father, and in the relationships we discussed above. The revelation of God in the name of "Father" is distinctive to the Christian believer, and characteristic to the Christian dispensation [what was distinctive to the Jewish dispensation was God revealing Himself to the Jews in the name of "Jehovah" – Ex. 6:3].  He is "our Father" (v. 2), and "the Father of our Lord Jesus Christ" (v. 3). From this through verse seven the apostle expounds on the individual believer's salvation (Eph. 1:3-7). God "has made us accepted in the beloved" —this "to the praise of the glory of his grace," in God's presence, in conformity to His nature, and adopted as children to the Father. The passage speaks of God's choice of the believer in predestination, but now we have actual redemption through Christ's blood. This is according to the riches of God's grace.
In that which follows we have the purpose of God (His counsels) as to the glory of Christ in relation with all things (Eph. 1:8-10) – God's purpose is to gather together in one all things in Christ, whether they are things in heaven or on earth, simply everything will be under His headship (this is not a gathering into one location, but a gathering of all things under a headship of authority). We see these thoughts verified in other passages in Scripture: The Son is appointed heir of all things (Heb. 1:2); all things belong to Him by right, for He is their Creator (Col. 1:15-17); Christ's work on the cross reconciled all things back to God, after they had previously been defiled (Col. 1:20). In result, He will possess them as Man, as the last Adam, in glory, to whom God has intended in His counsels to subject them.
We must keep in mind then, these two fundamental points: First, in the counsels of God, Jesus will possess all things; second, by virtue of being made a son, and being made an heir of God and co-heir with Christ, the Christian believer participates in all He has, and all He is, except of course, His eternal divinity. We see then in Ephesians one, that the grace given to us in redemption introduces us, by its actual power and through the Holy Spirit, into the knowledge of the proposed purpose or decree of God as to the glory of God in Christ; this is a touching proof, as we have previously remarked, of the love of God, who treats us as His friends and comforts our souls by making us see the termination of all the movements and all the struggles of the men of this world. His counsel is this, God will "gather together in one all things in Christ, both which are in heaven and which are on earth."
After this, from verse eleven (Eph. 1:11-14), we see our participation, yet future, in the glory of Christ so designated; and further, we are given the seal of the Holy Spirit while we are waiting in expectation of this glory. "In whom also we have obtained an inheritance … that we should be to the praise of his glory."  In the first passage which is restricted to our salvation, it was said "to the praise of the glory of his grace."  But now, when it is a matter of how we would share in Christ's glory, it is said "to the praise of his glory"; also it is said, "after that ye believed, ye were sealed with that Holy Spirit of promise, which is the earnest of our inheritance until the redemption of the purchased possession, unto the praise of his glory."  So we see more details concerning God's ultimate counsels for the believer in Christ.
In glorifying Christ, and as part of the glory conferred on Him as the resurrected and exalted Son of Man, there will be an inheritance of all things given to Him. By the cross Jesus will have reconciled all creation, all things visible and invisible, to God (Col. 1:15-16, 20). This will be His inheritance.  It is important to see that Jesus will take the inheritance as a Man, in order that the church, bought by His blood, may inherit all things with Him. In Christ the believer also has obtained an inheritance, a privilege to share in the very inheritance given to Christ (Eph. 1:11, 18, Col. 1:12). He has been made, through his sonship, an heir of God, and a co-heir with Christ (Rom. 8:16-17, Gal. 4:7). So we see from scripture the position of the believer is that he enjoys his own personal redemption now (Eph. 1:7), and he waits for the redemption of the inheritance (Eph. 1:14). In the meanwhile, until the glory comes, we have been sealed by His Holy Spirit, who is the earnest or deposit of the glory itself.
Scripture tells us that as a result of our justification in Christ the believer rejoices in hope of the glory of God (Rom. 5:1-2). This is not bringing into question what may or may not happen, as we might define the word "hope" in human terms of chance. All Christian hopes come from God's promises to us, and He is not a God who can lie (Heb. 6:13-18). This makes our hopes sure and steadfast (Heb. 6:19). But one characteristic of our hopes which you must keep in mind is they are all future, and not for this present dispensation. Our portion now is to suffer with Christ, so that in the next dispensation we will be glorified together with Him, and the glory given to Christ will be revealed in us (Rom. 8:17-18). Sharing the glory of Christ and His inheritance is only possible after we receive the redemption of the body (Rom. 8:19-25) – "For we were saved in this hope."
Another distinctive part of the counsels of God comes out by the end of Ephesians one. The remainder of the first chapter is a prayer of the apostle (Eph. 1:16-23), that the believer may understand the hope of God's calling, comprehend the riches of the glory of God's inheritance He will give us, and that the power of God demonstrated in the resurrection and of the exaltation of Christ is the same power which works towards him as a Christian [this power will be used towards every believer in the rapture of the church, in the same way it was demonstrated for us to see and comprehend in the resurrection and exaltation of Jesus Christ]. But the counsels of God now have this added feature – Christ is given to be head over all things to the church, which is His body, the fullness of Him who fills all in all.
After individual redemption, God works by the Holy Spirit in forming the assembly (church), which is the body of Christ (Eph. 1:22-23). The Spirit takes the individual believer and baptizes him into the corporate body (I Cor. 12:12-14). This body is one body, but made up of many different members (I Cor. 12:14, 18, 20, 25, 27) – "Now you are the body of Christ, and members individually."  Now for some dispensational teaching related to this – the purpose or object of the present Christian dispensation is God sending down the Holy Spirit to gather those who are heirs of God and co-heirs with Christ. In God's eternal counsels, which are specially brought out in the epistle to the Ephesians, He puts all things under the glorified Son of Man's feet, and gave Christ to be head over all things (Eph. 1:10, 22). Yet, at this present time we do not see God placing all things under Him, as to His reigning and all things under His power (Matt. 28:18, Heb. 2:8). During this current dispensation we will never see this come to pass – it remains for a future time, a future dispensation (Eph. 1:10). But when this time does come to fulfill the counsels of God concerning Jesus, the Son of Man, then the world will see the church with Him in His glory and sharing His glory as His body, the fullness of Him (Eph. 1:23, John 17:22-23).
Another figure brought in by the epistle to the Ephesians and applied to the assembly (church) is that of the bride of Christ (Eph. 5:23-32). This figure gives a distinctive character to the church in the counsels of God – we see this at the end of this age (Rev. 19:7-9) and throughout the future millennium (Rev. 21:9). Time and space will not allow me to go into the details of this now, but this should suffice for any Christian believer possessing a spiritual mind taught by the Spirit. I do not doubt that in the counsels of God the true church is the tabernacle of God as it is noticed in prophetic scripture (Rev. 13:6, 21:2-3). Jesus said, "…I will build My church…" At this present time the body is being joined together and growing into a holy temple in the Lord, the habitation of God in the Spirit (Eph. 2:21-22). "…and the gates of Hades shall not prevail against it."  (Matt. 16:18)  The true church is God's workmanship alone. The body of Christ is eternal and cannot fail. No created power will ever be able to prevail against it, because she is the result of divine power and grace, under the direct agency of the Holy Spirit.
In the counsels of God the church, as the body and bride of Christ, has some special characteristics. One that is most profound is that of biblical union. The body is in union with Jesus Christ, its Head who is in heaven. The church is a heavenly body with a heavenly calling, and is destined to live above. It is Jesus as the resurrected and glorified Man who has this mystical body in union with Him. It is not the believer individually, but the body corporately that has union with Christ.  And it is not a union with His divinity – this would be impossible as well as heretical. The wife is one flesh with her husband – in this sense as well, the church is in union with Christ as the bride becomes one flesh with the Bridegroom (Eph. 5:28-30). This is union in the biblical sense – the body, the church, is in union with its Head in heaven. And this is speaking of Jesus as a Man, the Son of Man raised from the dead and glorified.
The church's union is not with Jesus as Messiah – this title is Jewish, and refers to the son of David after the flesh, King of Israel or King of the Jews. The title is restricted as associated with earthly things and earthly blessings, and properly for God's people with an earthly calling (the Jews), who have God's earthly religion (Judaism – Rom. 9:4-5). The church, being a heavenly body with a heavenly calling, does not have an association with a Messiah come in the flesh (II Cor. 5:16-17). All believers are the new creation of God; the church corporately belongs to the new creation of God; Jesus is the firstborn from the dead as having the preeminence in God's new creation. However, Messiah is a title that relates to God's first creation, and to the Jews as part of the world and in the flesh, as children of the first Adam. In contrast, the Christian believer is a child of God, born of God, and the new creation of God in Christ, the second Adam. These are the principles. Our union is not with a Messiah in the flesh, but with the Son of Man glorified, and exalted above the heavens, and as the mystical body of this Man. Comprehending the principles gives the individual taught of God a proper biblical perspective and understanding.
The truth then as to God's counsels concerning the believer/church, which we have presented above, besides our proper joy and affections for both the Father and the Son, knowing we will be with Him and made like Him and in the Father's presence and love (Eph. 3:14-21), is a subjection yet to come of all things to Christ, a reign which He will share with the church as His body (Eph. 1:15-23). This will take place therefore at the resurrection of this same body (the rapture of the church). Jesus will reign over the earth for a thousand years, and in Him the church will sit in heavenly places to rule with Him (Eph. 2:6). This is where the church finds her abode in the counsels of God – in "heavenly places". It is there God will bless her with every spiritual blessing in the Father's house (Eph. 1:3, John 14:1-3) and this will take place throughout the ages to come (Eph. 2:7, 3:9-11, 21).
Eventually, the Son of Man's power and dominion will be resigned to God the Father, in order that God may be all in all (I Cor. 15:24-28). Jesus Christ, glorified in His Person now, and while the church is being gathering, is sitting upon the right hand of the throne of God (Heb. 1:3), waiting until the gathering of the body is complete; until, in short, the time has arrived for His being invested with His royal power, and that Jehovah shall have put His enemies as a footstool under His feet (Heb. 10:12-13).
An important distinction results from the passages we have been referring to in Ephesians: that besides the reconciliation of the church, there is also the reconciliation of all things (the same distinction is seen in Colossians 1:12-22). You may have perceived this from the passages in Ephesians: we saw that the proposed intention of God was to gather together all things in Christ; that the reconciliation of the church is represented in the verses which precede verse eight (8) as redemption accomplished, and the glory referred to as a thing yet future, of which we have now possession of the earnest in the presence of the Holy Spirit in us after having believed. But we see in Romans eight (Rom. 8:19-23) that the deliverance of creation will take place at the time of the manifestation of the sons of God (their manifestation in glory).
As to the present time of the Christian dispensation, that is, the time during which Christ is sitting at the right hand of God (Heb. 10:12-13), everything is in a state of misery, and the whole creation remains in the bondage of corruption.  It is true that we are redeemed (Eph. 1:7), and that even the price for the redemption of creation has been paid (Col. 1:20); and more than this, we have received the firstfruits of the Spirit as earnest of the glory (Rom. 8:23). But all this is but our expecting state, until the Most High enters upon the exercise of His power, until Jesus Christ reigns, and becomes possessor in fact of the inheritance of the heavens and the earth and all things therein, as is His by right (Gen. 14:19, Matt. 28:18). Inhabiting still in our bodies the flesh as part of the fallen creation, while indeed by the Spirit we are united to Christ, we have, on the one hand, the assurance of being sons "accepted in the beloved," and the joy of the hope of the inheritance by the Spirit which is the earnest of it; while on the other hand, by the same Spirit, we give utterance, inasmuch as we are in the body, to the sighs and groanings of the creation, being participants through these bodies of death. All remains in disorder; but we know Him who has redeemed us and made us heirs of all things, and who has introduced us into the enjoyment of the love of the Father: we enjoy these privileges; but, understanding also the blessings which will be shed upon the inheritance, when Christ shall take it and we shall appear with Him in glory, perceiving likewise the miserable state in which the world of His future dominion actually is in now, we serve, by the Spirit, as a channel to those sighs and groans which go up to the throne of the God of mercy.
Exodus 6:1-8 (NKJV)
"Then the Lord said to Moses, "Now you shall see what I will do to Pharaoh. For with a strong hand he will let them go, and with a strong hand he will drive them out of his land."
And God spoke to Moses and said to him: "I am the Lord. I appeared to Abraham, to Isaac, and to Jacob, as God Almighty, but by My name Lord I was not known to them. I have also established My covenant with them, to give them the land of Canaan, the land of their pilgrimage, in which they were strangers. And I have also heard the groaning of the children of Israel whom the Egyptians keep in bondage, and I have remembered My covenant. Therefore say to the children of Israel: 'I am the Lord; I will bring you out from under the burdens of the Egyptians, I will rescue you from their bondage, and I will redeem you with an outstretched arm and with great judgments. I will take you as My people, and I will be your God. Then you shall know that I am the Lord your God who brings you out from under the burdens of the Egyptians. And I will bring you into the land which I swore to give to Abraham, Isaac, and Jacob; and I will give it to you as a heritage: I am the Lord.'"
This passage contains the counsels of God concerning His earthly people, the Jews. God's ultimate intentions were to deliver the Jews out of Egypt and bring them into the land, all by His power and great strength. God's counsels concerning Israel were all predicated on the previous covenantal promises He made to their forefathers (Abraham, Isaac, and Jacob). Jehovah is the name by which God makes Himself known to the Jews as the God who establishes covenant with Israel, and in His counsels and their ultimate results, He will be faithful to fulfill every promise He has made to them.  The land will belong to them, and Jehovah will eventually deliver it by great power into their hands as an inheritance. They will live in the land without sharing it with any Gentiles. They will be restored and settled there, and live in peace. They will prosper with every physical blessing from Jehovah, and they will multiply in numbers exceedingly. These are God's counsels for Israel, and there is nothing that will prevent them from coming to pass.
Why haven't these counsels already been fulfilled?  We saw Israel, as a complete nation, delivered out of Pharaoh's hand by the right hand of God's power. As God said, "You have seen what I did to the Egyptians, and how I bore you on eagles' wings and brought you to Myself."  (Ex. 19:4) – this was through sovereign power and grace, and nobody could disagree that it was Jehovah alone who delivered them. What went wrong? Why not the full fulfillment of God's counsels concerning them? Everything seems to get suspended when they are before Jehovah at Mt. Sinai. What was the change?
The answer to our questions are found in the verses which follow the one quoted above from chapter nineteen.
Exodus 19:5-8 (NKJV)
Now therefore, if you will indeed obey My voice and keep My covenant, then you shall be a special treasure to Me above all people; for all the earth is Mine. And you shall be to Me a kingdom of priests and a holy nation.' These are the words which you shall speak to the children of Israel." So Moses came and called for the elders of the people, and laid before them all these words which the Lord commanded him. 8 Then all the people answered together and said, "All that the Lord has spoken we will do." So Moses brought back the words of the people to the Lord."
All was well when it was God alone acting in divine power and grace on Israel's behalf. But here we see that the means by which Israel would be blessed, that is, the method by which Israel would receive the promises made to their forefathers, is changed. Instead of staying under the grace and goodness of God to continue to receive from Him what they did not deserve, Israel places themselves under an entirely different principle – one of human responsibility (Ex. 19:8). Under this principle they would have to earn the blessings from God based on whether their actions and lives were in obedience to the will of God, the law of God – the requirement being Israel obeying His voice and keeping His covenant (Ex. 19:5). The principle of the law is "The man who does them shall live by them." (Lev. 18:5, Gal. 3:12, Rom. 10:5, Neh. 9:29)
The promises and blessings are the same as spoken to the forefathers. But the apostle Paul makes it clear that this is a different covenant than the one God made with Abraham (Gal. 3:16-18) – God's covenant with him preceded this one made with Israel by some 430 years. The principle of Abraham's covenant was promise (v. 18), and this dependent only on the faithfulness of God to do what He said He would do – sovereign grace. What makes the covenant God made with Israel so different is its founding principle being human responsibility – their actions, their efforts and works now become the basis for them receiving the blessings.
From Mt. Sinai on, the history of the Jews is one of failure and ruin. At the footsteps of the mountain they made a golden calf and broke the first command of God's law. This is idolatry, rebellion, and apostasy entering in at the very beginning of the Jewish dispensation. The dispensation only continues on by the goodness and mercy of God, shown in His longsuffering with them (Ex. 33:19, Rom. 9:14-16). We see there were two specific areas of responsibility by which Israel was tested by God, and this as the general corporate responsibility of the nation – first by the covenant of the law given to them; second by the promise and coming of Messiah to them. Could they obey the law, and when they didn't, would they receive Jehovah's Anointed when He was sent to them. Israel failed miserably under both testings as a nation. The physical judgment brought in by God, marking these two historic failings of the Jews, were the two times in which Jerusalem and the temple were destroyed – first by Nebuchadnezzar and the Babylonians; later by the Romans (70 AD). The entire history of Israel proves the general principle – by human responsibility the counsels of God will never be accomplished. God's counsels concerning Israel remain to be fulfilled at some future time. And when they are fulfilled, it will not be by anything Israel will have done, by rather by the power and grace of God.
If we notice again the passage from Exodus six (Ex. 6:1-8), we see that there is no mention of Israel spending forty years wandering in the wilderness. God's ultimate plans for Israel did not include the wilderness. But their time spent there involves the ways of God with this nation – a time in which they were to learn of Jehovah, He being their God, and they being His people (v. 7). The wilderness was to be where Israel learned about their existing relationship with Jehovah, and where they discovered about themselves, who they are as children in Adam, but now redeemed out of Egypt. Please see Deut. 8:2-6 – here we see the ways of God with Israel, and how this involved God leading them for forty years in the wilderness. God would care for them in the way, but He would humble them and test them. In the wilderness, Israel was to learn to walk in His ways and to fear Him.  God was preparing them to enter and possess the land of their inheritance. (If we compare Ex. 6:1-8 with Deut. 8:2-6, we should be able to see the differences between God's counsels for Israel and His ways with them) The wilderness forms no part of the counsels of God; it is a very important part of His ways.
In a similar way to Israel sojourning in the wilderness, the Christian walks in this world. The experiences of Israel are examples for us, ones often filled with types and shadows for our instruction (I Cor. 10:11). The believer has been left on this earth to walk in this world (John 17:9-21). The word 'walk' in scripture always refers to human responsibility, whether it be good or bad (Phil. 3:18, Eph. 4:17, 5:1-2, 2:10, 4:1). God had a certain walk He wanted for Israel; Jesus walked in this world as the perfect example of a Man obedient to God (John 14:31); Jesus becomes the believer's example to follow (I John 2:6); Our Father desires that all those in Christ walk in the responsibility as sons of God.
God's counsels for us are that we would be taken out of this world, conformed into the image of His Son by glorification, and taken to the Father's house, so that we would ever be with the Father and the Son, and eternally enjoying, unrestricted, the indwelling Spirit of God (John 14:1-3, 16, Rom. 8:29-30). In contrast to this, God's ways with us are that we would not be removed from this world, at least not yet. They are that we be left in this world, and He would work to keep us from its evil (John 17:15), sanctifying us through His truth (separating us from the world unto Himself by His word – John 17:16-17). God's ways would involve us bearing spiritual fruit, and His pruning us, chastening and correcting us in love as His dear sons, so we may bear more fruit to His glory (John 15:1-8). His ways are where we learn how to walk worthy of the Lord down here, fully pleasing Him, being fruitful in every good work and increasing in the knowledge of God; through His grace we are to be strengthened inwardly so as to show all patience and longsuffering (Col. 1:9-11). Being left in the wilderness of this world, we are left in the midst of conflict and evil – there are three sources the believer contends with: the flesh (Gal. 5:17), the world (I John 2:15-17), and the devil (Eph. 6:11-13). We learn to properly walk through it all by constant closeness to Jesus and absolute dependence on God for everything.
Prov. 3:11-12 (NKJV)
"My son, do not despise the chastening of the Lord, nor detest His correction; For whom the Lord loves He corrects, just as a father the son in whom he delights."
We have all, more or less, lost sight of the judgment exercised by the Lord in His own house. It is frequently thought by Christians that because we are saved, and this is a sure thing, that God is indifferent about our character and behavior here on earth. But God cannot love our flesh or our sins. God's love for the believer is not a careless love. God lovingly watches over us as His children, looking after our development. It is for our comfort and blessing.
The word of God draws two conclusions from this passage – there is always a reason why, a cause for, God chastening us; and it will never be without love in God. Therefore I am not to despise it, for there is a reason in me for a holy God and righteous Father to act so; I am not to faint or be depressed, for it is God's love that does it. It is correcting a son in whom He delights. "Now no chastening seems to be joyful for the present, but grievous; nevertheless, afterward it yields the peaceable fruit of righteousness to those who have been trained by it."  God's ways are for our training, our being disciplined, so as to prepare us for life with Him in His presence in the heavens. The chastening of the Father in correction of His sons (Heb. 12:1-11) – "God deals with you as with sons."
During the Christian dispensation believers are taught to patiently wait for the coming of the Lord. The pre-tribulation rapture of the church is our blessed hope, and is the future event where we, by the power of God, are changed into the image of God's Son. But in God's ways this future hope has a present sanctifying effect on us (I John 3:1-3) – "we purify ourselves, even as He is pure."  We are the bride of Christ, who during this dispensation are constantly looking and expecting every hour His coming for us.  "…then we eagerly wait for it with perseverance."  (Rom. 8:23-25)  Not only this, but in God's ways we learn to glory in tribulation – again the reason is because we rejoice in hope of the glory of God (Rom. 5:1-5). So we learn, as Christians, to endure persecutions with perseverance and character. In the ways of God during the present Christian dispensation, the believer learns to suffer with Christ, so that, in the counsels of God, we will be glorified with Him (Rom. 8:17-18).
All the believer's true hopes are in a future dispensation. The apostle tells us, "For we were saved in this hope."  He means that at the present time we have salvation, but our redemption's main purpose is centered in the hopes we have been promised by God. These hopes are all unseen and all in the future (Rom. 8:23-25). They are all matters of faith (Heb. 11:1). By these hopes the Spirit teaches us how to walk by faith now in this present dispensation, and by them we separate from the world, walking as pilgrims and strangers down here.
Heb. 11:13 (NKJV)
"These all died in faith, not having received the promises, but having seen them afar off were assured of them, and confessed that they were strangers and pilgrims on the earth."
The ways of God teach us that in every Old Testament example given for our instruction in this chapter, "These all died in faith, not having received the promises…"  The Christian's experience will be the same. During this present dispensation the believer will not receive the promises and hopes. If the Lord tarries, we will all die in faith. But as they did, while we wait, we learn to see the promises and hopes by the eye of faith, even though they are still far off (although, we must admit, the promises are closer for us than they were for them). Doing this, we learn to walk as strangers and pilgrims during the present dispensation, as our examples of faith did in previous dispensations. Those who walk by faith in God and confess such things, declare plainly that they seek a homeland…a heavenly country (Heb. 11:13-16). This also is the believer's hope, the church's hope, and is very similar to that of Old Testament saints except for this one distinction – in His counsels God has provided something better for us (Heb. 11:39).
When the believer is established in salvation and his relationship with God as a son through Jesus Christ (Gal. 3:26), he can then look back to learn exactly what his state and condition was as a child of Adam – fallen, lost, disobedient, and in the flesh (Rom. 7:5). In this passage in Romans it gives a series of phrases describing our state in unbelief (Rom. 5:6-11) – without strength (v. 6), while we were still sinners (v. 8), and when we were enemies (v. 10). It is difficult to fully realize, before we are redeemed, what our true condition was as a slave of sin, and the impossibility of being able to stand in the presence of a holy God. We can better learn it after we possess the teacher of all truth, the Holy Spirit. Man in Adam was proven by God to be utterly depraved (Rom. 3:9-19, 5:12, 18). He had no strength, no ability, to save himself. But now, as believers and sons of God, we need to be careful how and what we think about ourselves. In general, we are nothing in ourselves. Absolutely everything we are and have as believers comes from God and the Lord Jesus Christ. We do not have life unless we have the Son (I John 5:11-12). The believer no longer lives, but rather, it is Christ who lives in him (Gal. 2:20). We became the righteousness of God, not by anything we have done ourselves, but by God placing us in Christ, this one who honored and magnified the righteousness of God by being made sin on the cross (II Cor. 5:21).
The ways of God teach us that in ourselves we are nothing, and therefore, the absolute necessity we have of realizing our complete dependence on God. Dependence is a difficult lesson to learn; human nature loves its independence and self-sufficiency. The Christian will have a miserable walk in the wilderness of this world if he does not learn to depend on God for everything.  Jesus said, "…without Me you can do nothing." (John 15:1-7)  Dependence on God's grace alone was the lesson Paul had to learn, a thorn in the flesh given to him to keep him humble (II Cor. 12:1-10). It was realizing that in himself he is weak and nothing, so that God's strength through grace would work perfectly in him – "Therefore most gladly I will rather boast in my infirmities, that the power of Christ may rest upon me. Therefore I take pleasure in infirmities, in reproaches, in needs, in persecutions, in distresses, for Christ's sake. For when I am weak, then I am strong."
Further, we will learn that obedience to the will of God only can result from a life of dependence on Him (Luke 22:42, John 14:31). Jesus was the obedient Man, and He is the believer's example of how we walk in this world (I John 2:6).  Jesus often prayed all night, showing His dependence on God. It is no wonder then that He could say, "I do not seek My will, but the will of Him who sent Me."  (John 4:34, 5:30, 6:38, 8:28)  We must learn that as believers our will is not important, and we should always be saying as Jesus did, "Father…not My will, but Yours, be done." God has left us in this wilderness of a world so that, in His ways, we might learn to always depend on the supply of His grace in order to do His will in everything – that it might be said of us, "…it is God who works in you both to will and to do for His good pleasure." (Phil. 2:13)
In the counsels of God the believer has been promised eternal life in Christ (Titus 1:1-2), and this life carries with it an eternal security. So we understand Jesus saying (John 10:27-29), "My sheep hear My voice, and I know them, and they follow Me.  And I give them eternal life, and they shall never perish; neither shall anyone snatch them out of My hand. My Father, who has given them to Me, is greater than all; and no one is able to snatch them out of My Father's hand."  Our security is the work and faithfulness of God. However, earlier in the chapter we see what could happen to the sheep while in the wilderness of this world. Here Jesus says (John 10:12), "…the wolf catches the sheep and scatters them." If we fail in our responsibility to only depend on Christ and His grace as sufficient for us, listening only to the voice of our Shepherd, and walking in this world through obedience to Him, then we expose ourselves to real dangers from the enemy. Dependence on Him is the means of leaving ourselves in God's infallible care. One should not desire to do one moment without Him – oh, how wonderful it is to trust in Christ!
Our growth and maturing in Christ is also a matter of God's ways with us in this world. Although the word sanctification has two different meanings in Scripture, often it is used by men in reference to growing up as a Christian. Obviously we have responsibility involved in growing in the grace of God, and we can stifle this process if we choose. Individually it is spoken of in this passage (II Cor. 3:18) – by looking upon a glorified Christ as the object of our faith, we are progressively changed into His image. This is Christian growth. Jesus is now the glorified Son of Man. We will be glorified someday, and scripture refers to this as perfection, or as being made perfect (Heb. 11:40, 12:23). But now we look at the perfected Man. We have not arrived as yet, we are not perfect like Him, and we will never be so while we are still on this earth and still in these bodies of flesh. Nevertheless, we press on in our pursuit of Christ (Phil. 3:12).
Heb. 12:1-2 (NKJV)
Therefore we also, since we are surrounded by so great a cloud of witnesses, let us lay aside every weight, and the sin which so easily ensnares us, and let us run with endurance the race that is set before us, looking unto Jesus, the author and finisher of our faith, who for the joy that was set before Him endured the cross, despising the shame, and has sat down at the right hand of the throne of God."
We may have many witnesses surrounding us that are great examples, but the believer's faith can have only one object – Jesus Christ.  Run or walk, we do so with perseverance by looking unto Jesus, the author and finisher of our faith. He is our life.  "…the life that I now live in the flesh, I live by faith in the Son of God…" (Gal. 2:20)  In the passage above, the apostle encourages us to disentangle ourselves from every hindrance and distraction, whether they are sins or difficulties, and cast them aside as useless weights. In fact, when we look at Jesus and are near to Him, nothing is easier; when we are not looking at Him, nothing more impossible.
God's purpose is glory; His ways are the wilderness.
I hope that this article is sufficient to help you distinguish between these two important subjects – the counsels of God in contrast to His ways. His counsels are His ultimate plans and purposes, and His own workmanship will eventually accomplish them perfectly and completely. God's ways involve human responsibility in man possibly mixed in with grace, and much human failure has been man's history in result. The second Adam will make good every failure of the first Adam, and will undo all the misery he caused. In the dispensation of the fullness of times we will see every biblical principle, every biblical institution, which came to ruin under the responsibility of men, made good and perfect by the last Man, Jesus Christ, the glorified Son of Man, and this all to the eternal glory of God. Simply put, all God's counsels center on Jesus Christ (Eph. 1:10).