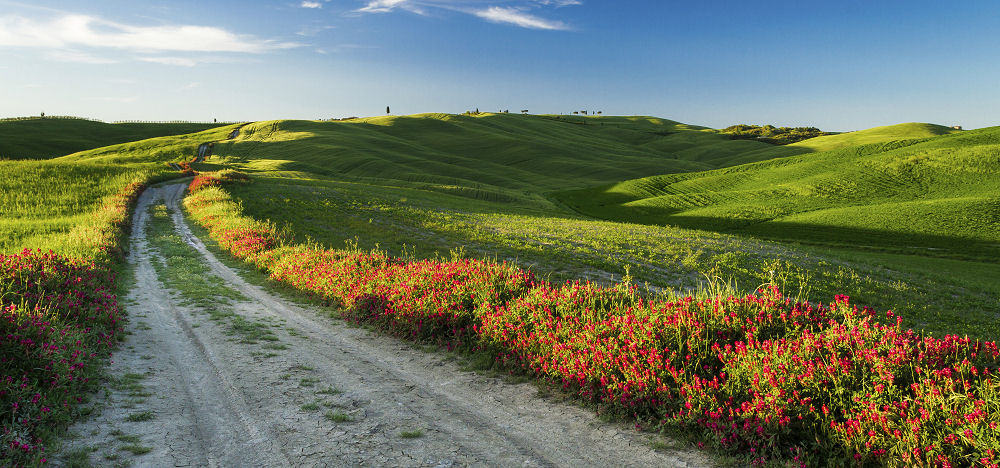 Summary: This article was written and published July, 2017. This article teaches an important Christian principle essential to proper discipleship – absolute dependence on God for everything. His grace is sufficient for us…
The key to Christian maturity and service is always having a conscious and practical dependence on God. This character trait is the main ingredient leading to obedience to the will of God for any believer. If we are serious about walking as a genuine Christian disciple, we will realize that maturity isn't defined by developing independence, but the opposite of this – absolute dependence on God for everything.
John 15:5 (NKJV)
"I am the vine, you are the branches. He who abides in Me and I in him, bears much fruit; for without Me you can do nothing."
The proper character of Christian discipleship is being aware of our dependent state – apart from Christ nothing of value can be accomplished. It isn't that we can't do things apart from Christ – sadly, most of what Christians do is apart from Him. However, what pleases God is when His children lean on Him and depend on Him for everything. The believer should delight in dependence – that a Person above him should minister to him and care for him. It is our responsibility to abide in Christ as Christians, otherwise there will be no fruitfulness in our Christian walk (John 15:4-5). We abide in Him by being consciously dependent on Him for everything. Only then will we bear much fruit, glorifying our Father (John 15:8) – "…so you will be My disciples."
This is a serious and sobering Christian principle, and has the greatest implications on the disciple's life. By contrast, Judaism was a religion about what a man could be for God – in this, Judaism, the practice of the law, is like every man-made religion in the world. They are responsibility based (duty) in order to become acceptable to God or gods. In these religions, man independently works, man accomplishes, man makes himself fit for his god, and he has reason for pride and boasting in what he has done. How different and opposite is Christianity from all this? Christianity is about what God is for us, what God has done for us, and in this God alone has reason to boast and receive glory.
The work of God alone is the reason we are Christians (Eph. 2:8-10) – "For we are His workmanship, created in Christ Jesus…"  The unbeliever is saved by the grace of God. Yes, it is through faith, but that also is not of the unbeliever, but is the gift of God. Therefore, it is not by any work or accomplishment on his part, lest anyone should boast. An unbeliever being saved and becoming a Christian is the workmanship of God alone and completely. Even the choice was God's, and He makes us acceptable in Christ, His beloved Son (Eph. 1:4-5). It was the good pleasure of His will to do so, and doing so, that is, saving the unbeliever, is for the praise of the glory of His grace (Eph. 1:5-6). God alone can boast in what He has done.
This absolute dependence on God doesn't really change when it comes to a Christian disciple practicing his Christianity. Apart from Christ, the disciple can do nothing…so you will be My disciples. When Paul tells the Philippian believers to work out their own salvation with fear and trembling (Phil. 2:12-13), he quickly adds, "for it is God who works in you both to will and to do for His good pleasure." When Paul spoke of his own work as an apostle (I Cor. 15:10), he said, "But by the grace of God I am what I am, and His grace toward me was not in vain; but I labored more abundantly than they all, yet not I, but the grace of God which was with me." It was always God in Him doing the work, living the life (Gal. 2:20).
Our Father is infallibly faithful, and cares for us with unwearied love. Our walk of faith in the wilderness of this world should be similar to that of the birds of the air and the lilies of the field (Matt. 6:26-33) – our heavenly Father cares for them; are you not of more value than they? Our faith is a sure confidence in the loving care of God for us as our Father and we as His sons (Gal. 3:26). Our Father cares for us, and He wants us to depend on this, on Him. The Christian life as a disciple must be one of absolute dependence on God for everything – there is no genuine blessing from God unless in every detail and in every consideration, we are looking to Christ and depending on Him. I cannot speak or write, you cannot read or hear, with blessing and profit, unless we both depend on God instead of ourselves. This is an important principle of Christian discipleship – we must always be in dependence or we fall and fail.
The disciple must learn that in himself he is weak and without any strength; we must learn that we are insignificant and nothing. When we truly learn what we are in ourselves, then the only path remaining is dependence on God. When we are conscious of our weakness and nothingness, God will be with us in strength. When we are not conscious of our infirmities, we will be forced to learn them by experience – this way is always hard, hurtful, and discouraging. So many Christians are confused by trials, needs, and tribulations in their lives because they have never learned to completely depend on God and walk with Him. If we were conscious of our nothingness, we would never dare to move without God.
Let us see how the Lord taught the apostle Paul this valuable lesson. He knew the apostle, because of the abundance of visions and revelations given him to equip him for his ministry, would be prone to pride, self-righteousness, and boasting (II Cor. 12:1-6). What was God's solution to this potential problem? Paul was given a thorn in the flesh – some type of physical disfigurement which could make his appearance objectionable (II Cor. 12:7, Gal. 4:13-14). This would help to keep Paul humble and dependent on God. Of course, Paul didn't want this and he pleaded with the Lord three separate times that this thorn would be removed from him (II Cor. 12:8). But the Lord knew better. God's way was wanting humility and the grace of God to characterize Paul's apostleship instead of self-righteousness and boasting, and Paul's efforts in his own strength.
II Cor. 12:9 (NKJV)
And He said to me, "My grace is sufficient for you, for My strength is made perfect in weakness."
Paul had to learn that he was nothing. When he was conscious of his weaknesses, and thus his need for his total dependence on Christ for strength, then the grace of God could effectually work through him. The lesson is that it is only God's grace working in and through him that is the power of Christ resting on him – this only can happen if Paul remains conscious of his weakness and nothingness. Paul learns the lesson and makes the necessary change in his viewpoint:
II Cor. 12:9b-10 (NKJV)
"…Therefore most gladly I will rather boast in my infirmities, that the power of Christ may rest upon me. 10 Therefore I take pleasure in infirmities, in reproaches, in needs, in persecutions, in distresses, for Christ's sake. For when I am weak, then I am strong."
Every Christian disciple needs to learn this same lesson. We are weak and nothing, and we must depend on God and His grace to be sufficient for everything. The place of strength for any disciple is constantly leaning on God in every situation. Our help must be in the grace of God and not in ourselves, or in seeking to get help elsewhere.
The other end of this spectrum can be just as hurtful, both to ourselves and the glory of God through our Christian testimony.  Too many Christian go on, day after day, in a comfortable independence from God, living lives in the comforts of the world. They are content with their sanctified worldliness, fooling themselves that they are pleasing God because they have no trials or needs. God will not allow this to go on forever. Sadly, when the trail comes, these do not know how to trust in Christ and His grace, sufficient as it is for every trial and infirmity. Often there is anger at God, and distrust in Him develops by the suggestion of Satan. The relationship with God suffers, even to the point of forsaking one's faith.
Dependence on God and His grace alone is the true path of obedience to the will of God. As Christian disciples, we follow Christ. We have to be able to say as Jesus said, not My will, but Thy will be done. This obedience only comes from absolute dependence on God first. In Luke's gospel, we see numerous passages of the Lord in prayer (Luke 3:21, 5:16, 6:12, 9:18, 9:28-29, etc.). His gospel is characterized by this prayerful dependence of Jesus, as the Son of Man, on God. All genuine Christian disciples should follow Jesus in this, realizing our need to depend entirely on God.